Accreditations
---

The Chartered Institution of Building Services Engineers
With a membership of 15,000, one fifth of which is overseas, The CharteredInstitution of Building Services Engineers (CIBSE) is an international body which represents and provides services to the building services profession.
---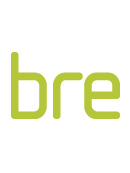 BRE Global Accreditation
Membership of the BRE Global Accreditation scheme allows Assessors to demonstrate that they are working to the highest levels of technical competence within a system of quality assurance operating to best practice professional standards. Leading clients and specifiers value this association with the Scheme as it gives them confidence that the work of the Assessors they employ matches their own professional standards and protects their brand value in the marketplace.
---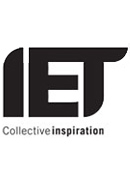 The Institution of Engineering and Technology
The Institution of Engineering and Technology was formed in 2006 by the joining together of the IEE (Institution of Electrical Engineers) and the IIE (Institution of Incorporated Engineers).
The IET represents the engineering profession in matters of public concern and assists governments to make the public aware of technological issues. It also provides advice on all areas of engineering, regularly advising Parliament and other agencies.
---
BREEAM – BRE Energy Assessment Methodology 
BREEAM was created as a cost-effective means of bringing sustainable value to development. It helps investors, developers, design and construction teams and occupiers to use natural resources more efficiently. There may be a capital cost to building to the enhanced standards promoted by BREEAM, but this cost needs to be seen in the context of the overall value of sustainable development. Growing evidence is demonstrating that sustainable developments, like those delivered through BREEAM, offer value in many ways, including:
---
(BIM) Building Information Modelling 
Building Information Modelling (BIM) is a collaborative way of working, underpinned by the digital technologies which unlock more efficient methods of designing, creating and maintaining our assets. BIM embeds key product and asset data and a 3 dimensional computer model that can be used for effective management of information throughout a project lifecycle – from earliest concept through to operation.